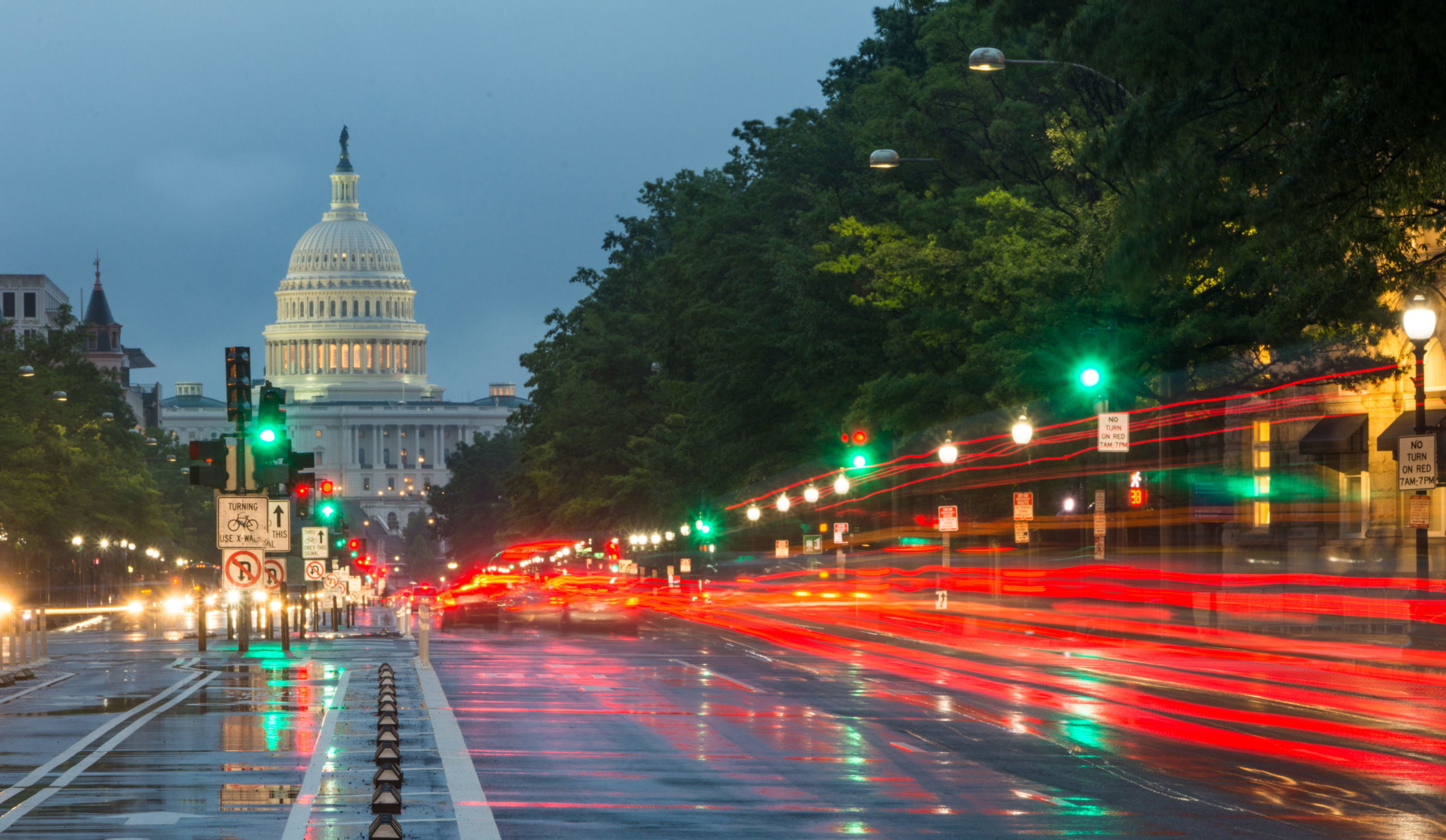 A Memorable USCIS Immigration Memo
By Gode Davis, staff columnist – April 1, 2010
2010 began with an unlikely bang initiated by a U.S. agency. It seemed innocent enough. "It" was a 19-page memorandum issued on January 8th by Donald Neufeld, Associate Director of Service Center Operations for the Citizenship and Immigration Services (CIS) agency, and "it," intended to clarify employer-employee relationships within H-1B visa petitions, ended up causing quite a stir – especially among immigration activists including lawyers defending petitioners in such matters. Numerous blogs criticized the memo. To a few, you'd think the memo was the brainchild of Satan B. Lance.
Was the criticism justified? It depends.
By way of background, the Immigration and Nationality Act (INA) defines an H-1B nonimmigrant as an alien, although not of the extraterrestrial sort, who is coming temporarily to the United States to perform services in a specialty occupation. "Specialty occupation" is an occupational species determined by the U.S. Secretary of Labor. Further codes embedded within the labyrinthine INA define an employer as a person, firm, corporation, contractor, association, or organization within the United States which 1) Engages a person to work in the United States; 2) Has an employer-employee relationship with respect to this part, as indicated by the fact that it may hire, pay, fire, supervise, or otherwise control the work of any such employee, and 3) Has an Internal Revenue Service Tax identification number.
In support of an H-1B visa petition, a petitioner must not only establish an employee's intent to come to work in the U.S. temporarily in a specialty occupation, but also satisfy the requirement of proving that a valid employer-employee relationship exists. CIS had, prior to this memo, relied on what they described as "common law" principles and a pair of pertinent U.S. Supreme Court cases (Nationwide Mutual Insurance Co. v. Darden, 503 U.S. 318, 322-23, 1992, which I'll just call Darden, & Clackamas Gastroenterology Association v. Wells, 538 U.S. 440, 2003, which I'll just call Clackamas), as their foundation for making determinations.
Alas, with such sketchy guidance, CIS grew confused. In the contemporary environment, even outside of the parochial "box" consisting of H-1B visa employers and their hires, "nebulous beasts" in the manner of independent contractors, self-employed beneficiaries, and beneficiaries placed at third-party worksites — were beginning to maintain employer-employee relationships, which to inspectors and guardians of bureaucratic federal templates, seemed somehow wrong. What's a bureaucrat to do? At issue was control, a bit like secret agent Maxwell Smart might have defined it a generation ago, although he was imaginary and made no bones about it. According to the CIS, "control" should be interpreted as "the hiring party's right to control the manner and means by which the product is accomplished." According to the CIS, a memo was needed to clarify that their agency has the right to control when, where, and how, the beneficiary (read: employee) performs the job. A litany of new guidelines ensued, vomited from the belly of the memo. Suddenly, these "nebulous beasts" were re-classified as "scenarios no longer considered as valid employer-employee relationships."
That's when Satan B. Lance emerged from a maelstrom now being referred to, by many immigration lawyers, as a Pandora's Box.
"On January 8, 2010, the CIS unilaterally, acting through a memo, banned the practice in many industries, notably the Information Technology (IT) and health care sectors, of assigning H-1B workers to third party sites," asserted Annie Banerjee, an immigration lawyer based in the Houston, Texas area, "They said that the petitioning employer should 'control' the beneficiary, and can only send beneficiaries to an end user client."
Similar sentiments were echoed by other barristers specializing in immigration matters. "We are aware of potential H-1B employers who see these new requirements as outright disenfranchising their use of the H-1B program," said Stewart Rabinowitz, a Dallas immigration attorney, "These are legitimate employers involved in information technology consulting, for instance, who must meet staffing needs through the short-term placement of staff with key skill sets for technology-related projects." According to Rabinowitz, many of these crucial skills are generally in short supply within the U.S. labor market.
Banerjee questioned how the rules newly dictated in the January 8, 2010, memo are being implemented, and argued that many CIS officers are citing or otherwise using the memo to deny cases even when a consulting company sends the beneficiary to an end-user. "We're not seeing complex reasoning being displayed," Banerjee explained, "If a CIS officer spots the words 'consulting company' within the petition for an H-1B visa, it means a red flag, and an almost certain denial." Denial letters are often beautifully crafted communiqués, composed within elaborate grammatical constructions that are certain to arrive at the requisite denial vernacular demonstrating a "lack of control" in the context previously indicated.
Banerjee recalled one example when a consulting company had a contract with an end-user company. "We provided every conceivable type of document, including the contract, the statement of work, and a maze of documents showing payments from the end-user company to the consulting company," she explained, "all for naught." According to Banerjee, the CIS officer cited a single line culled from the contract that stated the end-user company was NOT an end-user. The preemptive line read as follows: Whereas [End-user Company] is in the business of providing Open Source solutions to its enterprise clients … "But this was absurd," Banerjee protested, "The End-user Company creates software in-house for their clients. Why would a company create software if nobody buys that software from them?"
Banerjee's employee petitioning for H-1B status was an individual with an H-1B extension who had lived and worked in the U.S. for 6 years, and had filed for labor certification and also an I-140 petition as an immigrant worker. Banerjee's client had played by all the CIS rules and yet was denied an H-1B visa. "Although he can appeal that denial, the appeal does not give him status," Banerjee explained, "He'll either have to convert to a lesser F-1 status, or return to India. The ultimate loser will be his would-be employer."
Rabinowitz only amplified concerns of his colleagues, including Banerjee. "I worry that many highly talented foreign nationals from India and China, who already have an approved employment petition, are questioning whether they can even obtain extensions of H-1B status – for which they would otherwise be qualified, under these newly imposed rules," he asserted, "These foreign nationals are here in H-1B status, some for 6 or more years, and are waiting for an immigrant visa to become available. They may become fed up with U.S. immigration delays and use this newest H-1B eligibility twist as reason to leave the U.S. in significant numbers, only to return to their home countries , secure employment there, and then compete with the U.S. in the global marketplace. What folly in policy to risk such an outcome," Rabinowitz concludes.
In the ensuing months since the controversial memo, U.S. Customs and Border Patrol (CBP) inspecting officers have culled H-1B visa holders from other nonimmigrants applying for admission to the land of the free, and home of the brave, upon arrival at a port entry. Several of these H-1B visa holders were denied admission by CBP inspecting officers and placed on an aircraft to be returned to their home countries. A few H-1B visa holders were even placed in "expedited removal" by CBP inspecting officers, rather than being permitted to withdraw their applications for admission, a consequence perhaps resulting in these individuals potentially being barred from re-entering the United States for a five-year period. Foreign nationals have been subjected to such treatment at major airports, especially in the Northeast Corridor, such as New York's John F. Kennedy International and at Newark International Airport in New Jersey.
Advocates of the new policy dictated by the memo are all in favor of limiting the flows of H-1Bs into the U.S. labor market, whether they work directly for the petitioning employer, or for someone else – under the "more jobs for us" credo; placing such limits on entry of foreign nationals has got to be "good news," especially with the economy reeling from the devastating Great Recession – the worst economic downtown according to most independent observers since the Great Depression of the 1930s.
According to Banerjee, another supporter of the CIS's memorandum, a 57-year-old PhD in astrophysics from The American Immigration Control Foundation (AICF), was out of a job "because employers want younger employees," not because of a "glut" of H-1B visa holders entering the United States, as was stated on the AICF website. A consensus of AICF supporters tend to perceive H-1B visa holders as a "sub-species" of migrant and part of a proliferating "Third World Invasion" that is especially abhorrent during the current economic malaise – an era when millions of American citizens who were "born here" (and are implicitly Caucasian) are futilely seeking employment.
Such perceptions may be short-sighted. "If a relatively-straightforward H-1B visa classification is transformed into a complex, uncertain program, causing foreign nationals to seek different, if not also financially greener pastures, our own businesses will suffer," Rabinowitz warns, "and that will mean fewer jobs for Americans too, in the long-term, because competing economies will reap the benefits of talented foreign nationals who come to our shores pursuing skilled jobs that would otherwise remain unclaimed."
Sources
1. http://www.immigratelegallyblog.net/tag/neufeld-memo/,
2. http://www.laborimmigration.com/topics/h-1b/
3. http://bx.businessweek.com/high-skill-work-visas/view?url=http%3A%2F%2Fwww.ilw.com%2Fimmigrationdaily%2Fnews%2F2010%2C0114-h1b.shtm
Disclaimer
The SEOLawFirm.com Newsroom extends editorial freedom to their staff writers thus the views expressed in this column may not reflect the views of SEOLawFirm.com, Adviatech Corp., or any of its holdings, affiliates, or advertisers. You may submit an opposing article at http://www.seolawfirm.com/newsroom.