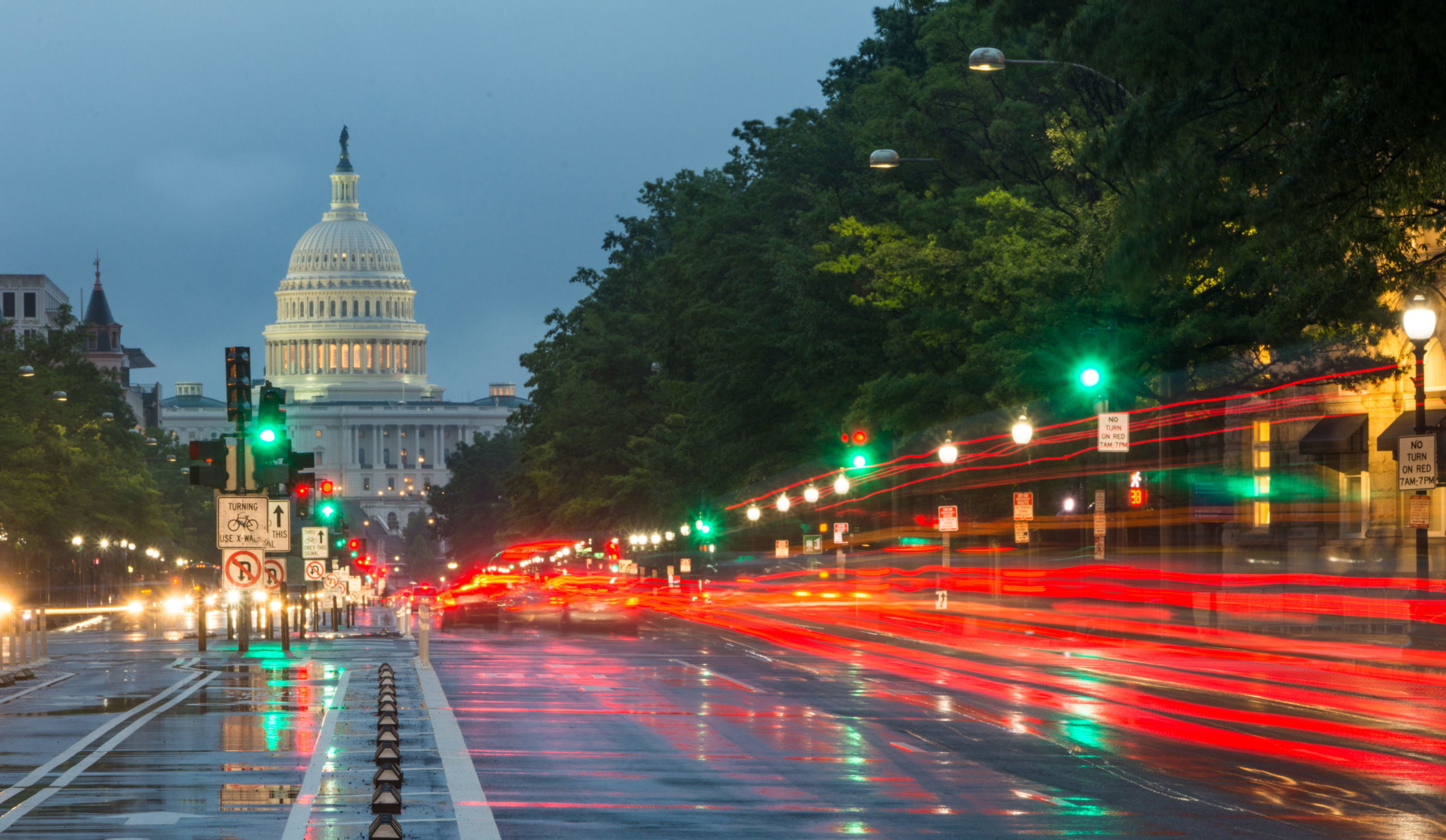 Supreme Court to Hear Texas Death Row DNA Case
By Kristen Friend, staff U.S. Supreme Court writer – May 25, 2010
The Supreme Court will consider whether death row inmates can use a civil rights law to require the State to provide access to post-conviction DNA evidence. The case will determine whether convicted inmates have a federal right to demand access to DNA testing that could prove their innocence.
The case involves the conviction of death row inmate Henry Skinner and his demands for additional DNA testing. The Court stayed Skinner's execution on March 24, an hour before he was scheduled to be executed, in order to allow more time to decide whether to hear arguments in his case. On Monday, the Court issued an order announcing the decision to review the case with no further comment.
Henry Skinner was convicted and sentenced to death in 1995 for the 1993 murders of his girlfriend and her two adult children in Pampa, Texas. Skinner maintained his innocence throughout the trial and has claimed that DNA found at the crime scene but never tested would exonerate him and point to the actual killer. The attorney who represented Skinner during his initial trial did not request the tests. However, attorneys handling appeals in his case have been attempting to get the additional materials, including bloody knives and a rape kit sample, tested for 10 years. [1]
According to Brandi Grissom, a reporter for The Texas Tribune, the question of whether Skinner himself wanted the evidence tested is unclear. In an interview on Larry King Live, Grissom said, "There's some dispute there about whether or not he did ask for the testing at the time. Skinner says that he did. His attorneys have a different answer. And they say that they — that he agreed with them at the time that the testing shouldn't be done. So there's some dispute there about whether or not that testing was asked for at the time of the trial." [2]
State prosecutors have argued that there is more than enough evidence in absence of additional DNA tests to convict Henry Skinner. However, Skinner has repeatedly claimed that at the time of the murder he was too intoxicated to be physically capable of committing the crimes. He has also argued that evidence presented at the trial implicates an uncle of the victim as her killer.
Opponents of the death penalty have been closely watching Henry Skinner's case, and one high profile organization, the Innocence Project, has been working on behalf of Mr. Skinner. The Innocence Project is a group that investigates death row cases and represents individuals on death row.
According to the Innocence Project, more than 250 people have been exonerated by post-conviction DNA evidence. The group argues that if such evidence may exist, those who have been convicted of a crime must have access to DNA testing. Texas Governor Rick Perry has reportedly received over 8000 letters calling for a new trial as a result of Innocence Project letter writing campaigns. [3]
Texas is one of many states that have laws on the books that cover access to post-conviction DNA testing. In court documents, Texas Prosecutors argue that Henry Skinner did not meet the requirements to be eligible for additional testing under Texas law. As a rebuff to the claims made by the Innocence Project, the documents state that Texas law "contains all of the key elements that the Innocence Project recommends should be in a good DNA access law." [4]
Mr. Skinner is petitioning the Court under Section 1983, a federal law that allows individuals to sue over violations to their Constitutional rights by either state or federal officials. Specifically, lawyers for Mr. Skinner argue that his civil rights are being violated by the State's refusal to allow access to additional DNA evidence.
Rob Owen, an attorney representing Mr. Skinner and co-director of the University of Texas at Austin's Capital Punishment Clinic, reacted to the news by saying, "We look forward to the opportunity to persuade the court that if a state official arbitrarily denies a prisoner access to evidence for DNA testing, the prisoner should be allowed to challenge that decision in a federal civil rights lawsuit." [5]
The Court's decision to hear the case is significant because the ruling could help clear up disagreements among lower courts over what law may be used to petition for access to post-conviction DNA evidence. The Court will not be deciding whether the additional DNA testing should or should not be allowed. Rather, it will determine whether Mr. Skinner has a federal civil right to post-conviction DNA testing and the subsequent right to bring suit in federal court to gain access to DNA testing.
Federal courts are split on the issue of whether civil rights claims can be brought in post-conviction death row cases where inmates are demanding access to DNA testing. The 5th Circuit Court of Appeals denied Skinner's request for additional DNA tests, ruling that the case must brought as a federal habeas challenge. Overall, two federal appeals courts, including the 5th Circuit, do not allow civil rights claims, five have not ruled or are undecided on the issue, and five allow civil rights claims in such cases. [6]
The 5th Circuit, in denying Skinner's request, ruled from the assumption that since the request for additional testing was intended to exonerate him, it should be considered the equivalent of a petition for release. As such, it could not be heard as a civil rights case but must be brought as a habeas petition. Other courts have found that a request for additional DNA testing is a request in and of itself, separate from a petition for release, and therefore can be considered as a civil rights case.
Habeas corpus petitions are allowed under U.S. law as redress for unlawful imprisonment. Individuals may file habeas claims to appeal for release from state or federal institutions on the grounds that they are innocent and are therefore being wrongfully held. The U.S. Constitution guarantees the right federally, and the right was applied to states after the Civil War. [7]
The Supreme Court ruled in 2009 that access to DNA testing is not guaranteed by the Constitution. In the case, District Attorney's Office v. Osborne, the Court ruled 5-4 that even if a convicted inmate could gain irrefutable proof of innocence through additional testing, access to that testing is not a Constitutional right. The majority for the case relied heavily on the fact that most states (46 at the time and 47 currently) already have laws covering access to post-conviction DNA testing. Justice Alito, writing in a concurring opinion, also stated that giving individuals the ability to forgo DNA evidence at trial then demand it post-conviction, "would allow prisoners to play games with the criminal justice system." [8]
However Justice Stevens, dissenting, wrote that the Constitution's due process clause guarantees access to DNA testing. Since the Court will most likely hear arguments in their session starting in October, Justice Stevens will not be involved in deciding Henry Skinner's case. [8]
Although the Court ruled in Osborne against a Constitutional, "free-standing" right to DNA testing, it left the door open to just such a civil rights challenge.
The Supreme Court case is Skinner v. Switzer (09-9000).
Sources
http://transcripts.cnn.com/TRANSCRIPTS/1003/24/lkl.01.html, CNN Transcript
http://www.businessweek.com/news/2010-05-24/u-s-high-court-to-consider-dna-access-in-texas-execution-case.html, Businessweek.com
http://www.texastribune.org/blogs/post/2010/may/24/tribblog-supremes-will-hear-hank-skinner-dna-case/, The Texas Tribune
http://www.chron.com/disp/story.mpl/metropolitan/7019528.html, The Houston Chronicle
http://www.nytimes.com/2009/06/19/us/19scotus.html, The New York Times
The views expressed in this article may not reflect the views of Legal News Archive or any of its holdings, affiliates, or advertisers.