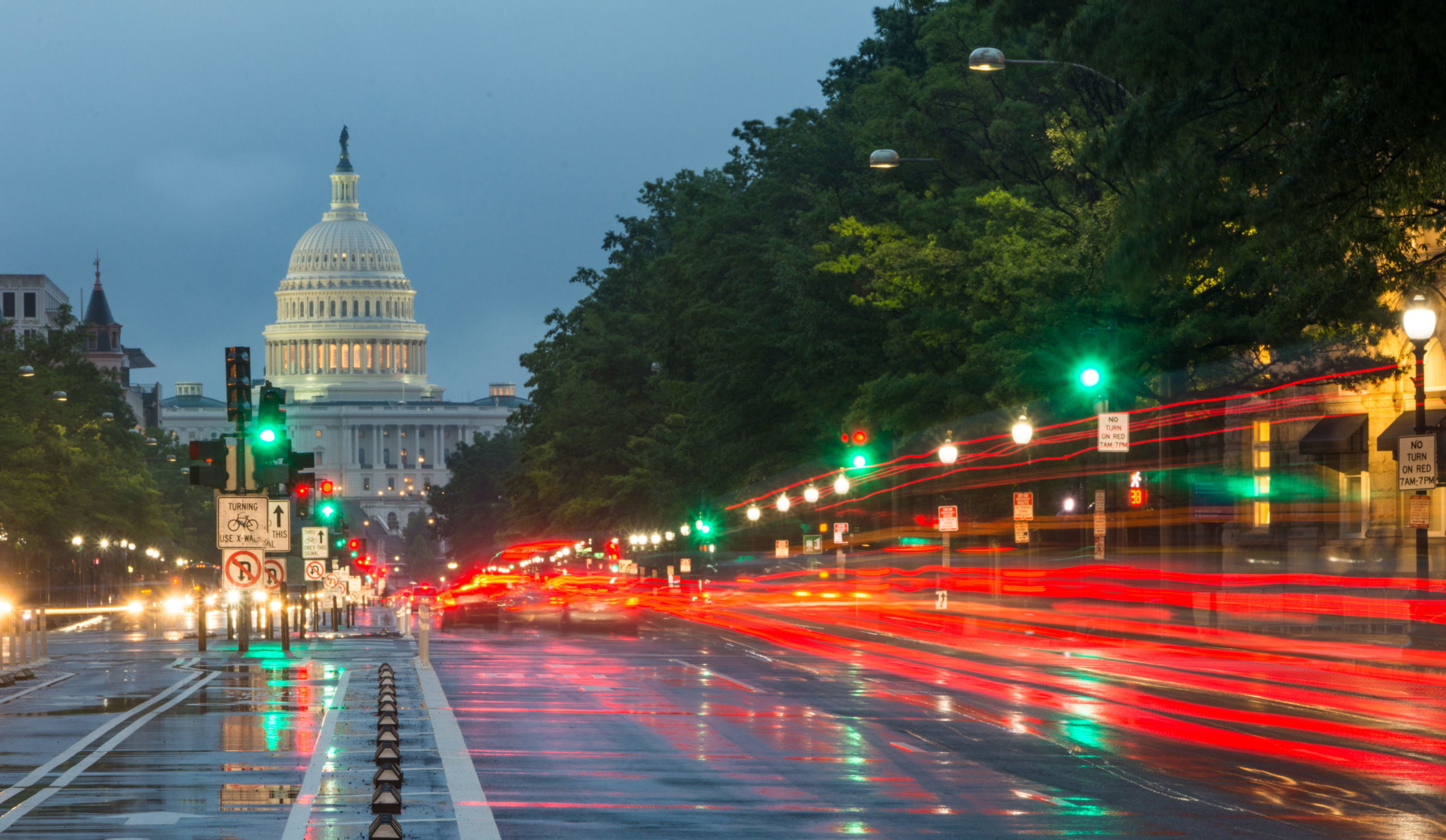 Supreme Court Outlaws Use of FOIA Requests in Whistleblower Suits
By Kristen Friend, staff U.S. Supreme Court and Congress writer – May 18, 2011
Information gained from a Freedom of Information Act request cannot be used to pursue a claim under the federal False Claims Act, according to the Supreme Court.
In a 5-3 vote on Monday, the court narrowed the scope of the False Claims Act, a potential setback for whistleblowers attempting to prove fraud. The ruling reversed a 2010 decision by the 2nd U.S. Circuit Court of Appeals.
The False Claims Act outlaws fraud against the federal government. The act contains a qui tam provision that permits private individuals with knowledge of fraud to sue on behalf of the federal government. Individuals who sue are entitled to recover a percentage, up to 30 percent, of any damages recovered in a successful FCA claim. [1]
Daniel Kirk worked for Schindler Elevator Corp. until 2003. After leaving the company, Kirk filed a qui tam suit under the FCA alleging that the company had failed to file mandatory reports required under the Vietnam Era Veterans Readjustments Assistance Act. VEVRAA requires that companies contracting with the federal government "take affirmative action to employ and advance" Vietnam veterans, invite veterans to identify themselves to their employer, and file yearly reports about the number of Vietnam veterans employed at the company. [2]
Kirk claimed that he was never asked to identify himself as a veteran during his time at the company and that he knew of several other employees, also veterans, who had not been asked. Kirk claimed his suspicions that Schindler was non-compliant were verified by FOIA requests made by his wife. Kirk, using the FCA, accused Schindler of failing to file reports between 1998 and 2003 and of filing false reports in 2004, 2005 and 2006.
The False Claims Act is a civil war era law that was originally intended to address rampant fraud against the Union Army, such as selling faulty ammunition or inedible food rations. [3] The law has been twice amended, most recently in 1986, in an attempt to strike a balance between frivolous lawsuits and the need to pursue fraudulent activity that ultimately costs taxpayers billions of dollars a year. According to Department of Justice statistics, approximately 60 percent of all damages recovered by the government over the last 20 years are the result of private actions under the qui tam provision of the FCA. [4]
Originally, the FCA was overbroad, allowing a false claim based on any available information. In an attempt to prevent an influx of parasitic cases in which plaintiffs sue based on information the government already knows, Congress amended the act to include a public disclosure bar. According to the FCA, cases are excluded that are "publicly disclosed … in a Federal criminal, civil, or administrative hearing in which the Government or its agent is a party; in a congressional, Government Accountability Office, or other Federal report, hearing, audit, or investigation; or from the news media, unless the action is brought by the Attorney General or the person bringing the action is an original source of the information." [5]
Arguments from both Kirk and Schindler hinge on the interpretation of the term "report" as used in the FCA. The word may seem simple, but federal courts have been split on its precise meaning in the context of a qui tam suit.
When Schindler filed to have the case dismissed in district court, he argued two main points. First, that the documents provided by a FOIA request were a public disclosure, and second, that they qualified as a report. The district court agreed, finding the results of a FOIA request do trigger the public disclosure bar. The court looked to the dictionary definition of report and said any documents provided by the government clearly fit into that definition. [6]
The Second Circuit Court reversed upon appeal, relying heavily on a Ninth Circuit decision that argued for a more narrow interpretation of report under the FCA. According to the federal court, the whole of the language must be taken into account; the word report cannot be defined independently. The decision claims that report, when taken in context, means a "work product that represents governmental analysis or leg-work rather than the mechanistic production of documents that follows upon a FOIA request." [7] Whether a FOIA request qualifies as a report, the court said, depends on the type of documents requested.
In this case, one FOIA request yielded no documents at all. The request proved the lack of compliance through the non-existence of several items.
In arguments before the Supreme Court, Steven Alan Reiss, representing Schindler, dismissed the Ninth Circuit's reasoning, claiming that the district court had defined report correctly in its original ruling. Reiss claimed that any FOIA response constituted a report even if it revealed privately prepared records or failed to produce any documents at all. [8]
Jonathan A. Willens, on behalf of Kirk and Melissa Arbus Sherry, representing the United States in support of Kirk, defended a narrower interpretation. They argued that the context of a FOIA response was critical in determining whether or not it constituted a report, and that a request that produced no documents certainly did not qualify. [9]
According to Kirk, adding a FOIA response to the list of items that trigger the public disclosure bar would have a chilling effect on future fraud suits, while the aim of the original act was to encourage whistleblower claims. Kirk's respondent's brief maintained that Congress' intent was to encourage whistleblower suits "based not only on evidence unavailable to the government, but also on records gathering dust in government files." [10]
Justice Clarence Thomas wrote the decision, with Chief Justice John Roberts and justices Samuel Alito, Anthony Kennedy and Antonin Scalia concurring.
Thomas dismissed the idea that excluding all FOIA requests would lead to "unusual consequences" such as companies preemptively making requests in an effort to stop a whistleblower lawsuit. [11] Thomas said arguments that proving fraud would become more difficult were speculative and that the court was unconcerned with such consequences.
The court was also unimpressed with Kirk's claim against Schindler. Thomas wrote, "The sort of case that Kirk has brought seems to us a classic example of the 'opportunistic' litigation that the public disclosure bar is designed to discourage." [12]
Justice Ruth Bader Ginsburg wrote the dissent with justices Stephen Breyer and Sonia Sotomayor joining. Justice Elena Kagen did not participate in the case.
In her dissent, Justice Ginsburg said the court had misinterpreted the, "text, context, purpose, and history" of the public disclosure bar. Ginsburg said that picking the term report out of context and simply giving it a dictionary definition fails to stand up to the intent of the FCA. The decision, wrote Ginsburg, "weakens the force of the FCA as a weapon against fraud on the part of Government contractors." She also urged Congress to reconsider the issue in light of the court's opinion. [13]
Analysis of the case by Cornell Law School concluded that a decision in favor of Schindler would limit the number of whistleblower cases. [14] In the wake of the decision, Adina Rosenbaum, an attorney for Public Citizen, a group who filed an amicus brief in support of Kirk, said the court has put up "an additional barrier to people who uncover fraud against the government. It sometimes takes the knowledge of a person like Mr. Kirk to find the value in documents that the government possesses." [15]
The case is Schindler Elevator Corp v. United States ex rel. Kirk, U.S. Supreme Court, No. 10-188.
Sources
1. 31 U.S.C § 3730, Civil actions for false claims. Online at: http://www.law.cornell.edu/uscode/31/usc_sec_31_00003730—-000-.html
2. 38 U.S.C. § 4212, Veterans' employment emphasis under Federal contracts. Online at: http://www.law.cornell.edu/uscode/html/uscode38/usc_sec_38_00004212—-000-.html
3. http://www.okbar.org/obj/articles_05/040905lahman.htm
4. DOJ, Fraud Statistics – Overview ("DOJ Statistics") (2006), online at http://www.taf.org/stats-fy2006.pdf
5. 31 U.S.C. § 3729-3733, online at http://www.taf.org/federalfca.htm
6. Brief for Petitioner Schindler Elevator Corporation, online at: http://www.abanet.org/publiced/preview/briefs/pdfs/09-10/10-188_Petitioner.pdf
7. http://scholar.google.com/scholar_case?case=11396284313389287867&hl=en&as_sdt=2&as_vis=1&oi=scholarr
8. http://www.scotusblog.com/?p=115061
9. Id.
10. Brief for Respondent United States of America Ex Rel. Daniel Kirk, online at: http://www.abanet.org/publiced/preview/briefs/pdfs/2010-2011/10-188_Respondent.pdf
11. 563 U. S.10-188 (2011), online at : http://www.supremecourt.gov/opinions/10pdf/09-804.pdf
12. 563 U. S.10-188 (2011)
13. 563 U. S.10-188 (2011), Justice Ruth Bader Ginsburg dissenting
14. http://topics.law.cornell.edu/supct/cert/10-188
15. http://newsandinsight.thomsonreuters.com/Legal/News/2011/05_-_May/Supreme_court_narrows_scope_of_whistle-blower_suits/
The views expressed in this article may not reflect the views of Legal News Archive or any of its holdings, affiliates, or advertisers.