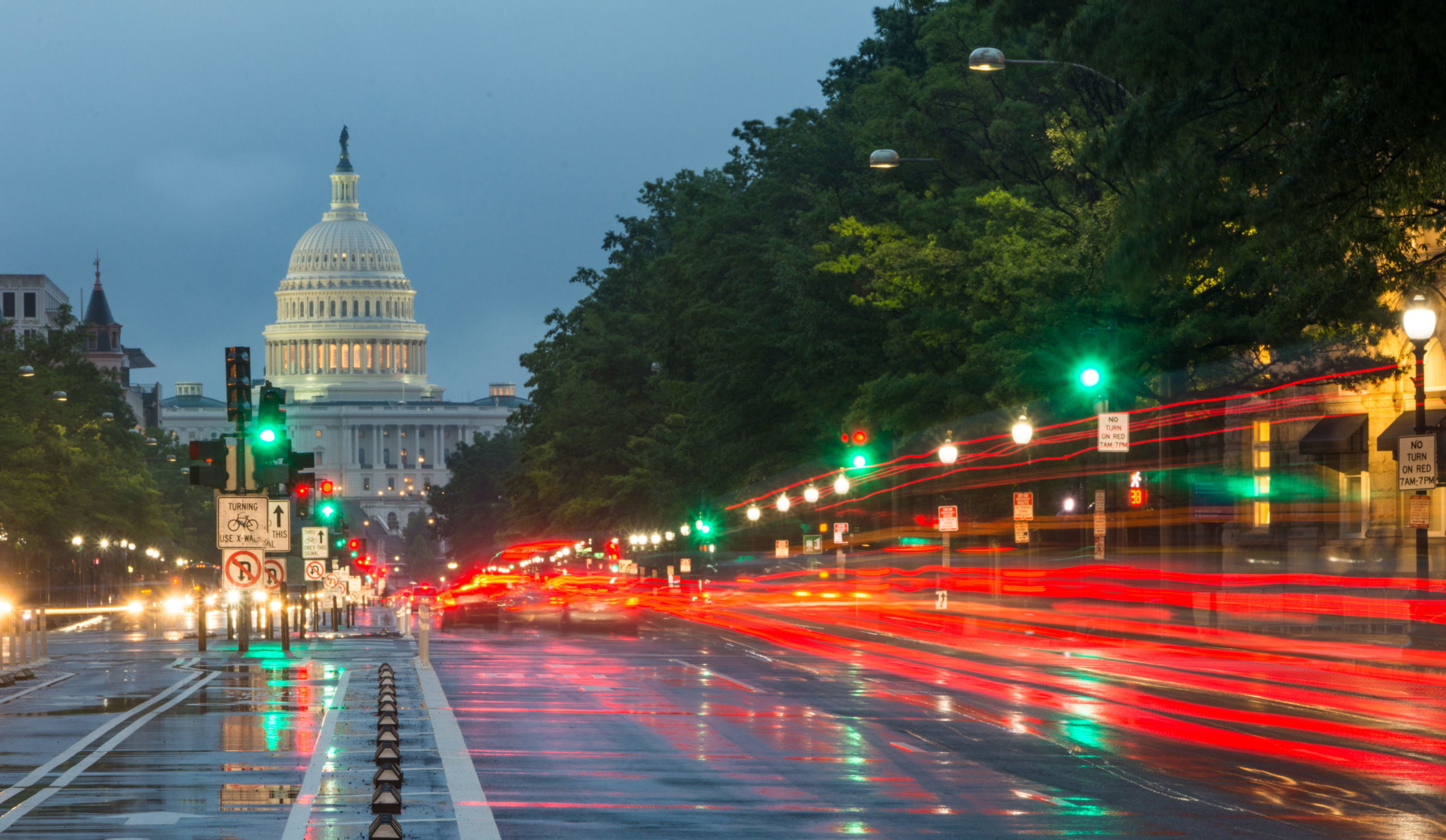 New Internet Bill Targets Online Anonymity
By Ren LaForme, Political Columnist – August 5, 2011
The Internet has not been making the U.S. government very happy as of late. In the past two years, it has become a battleground for protesting hackers and free speech advocates who seek to test the limits of what they can get away with online. Sites like Wikileaks allow those who have access to confidential government information to leak it online completely anonymously. And groups of hackers and lovers of chaos such as Anonymous and Lulz Security have defaced government websites and pioneered digital sit-ins in the form of distributed denial-of-service attacks.
Government responses to these actions have been varied. Shortly after LulzSec brought down the CIA's website and released names and passwords to the U.S. Senate's official website, the FBI seized entire servers from a hosting company to track them down. [1] [2] [3] In the case of Wikileaks, U.S. soldier Bradley Manning was arrested just months after leaking hundreds of thousands of files to the site. [4]
Despite these actions, people have continued to protest, leak confidential information and deface websites. As long as the Internet is anonymous, these sorts of actions against the government will persist.
Repeated bills from the halls of Congress have sought to crack down on the digital frontier of the Web. The Deleting Online Predators Act of 2006 was introduced to disallow minors from accessing social networking websites in schools, libraries and certain businesses. [5] Critics said it was an overreaching bill that would block access to educational sites, and it was not passed into law. The Protecting Cyberspace as a National Asset Act of 2010 drew even more controversy. It would have allowed the U.S. president to effectively turn off the Internet. [6] It did not pass, but a similar bill is now under consideration in Congress.
Another infamous bill, the Combating Online Infringements and Counterfeits Act, commonly known as COICA, would have allowed the government to shut down whole websites if it felt a site was infringing on someone's intellectual property or trademark. [7] Search engines and other sites would be ordered to sever all links to the infringing site, or face consequences. The bill failed in the Senate after Sen. Ron Wyden of Oregon blocked it, saying it was "like using a bunker-busting cluster bomb when what you really need is a precision-guided missile". [8] The Protect IP Act, an almost exact copy of COICA, is now being considered in Congress.
Though some have been troubling, none of these bills have sought to eliminate the most powerful aspect of the Internet; the thing that makes Wikileaks, LulzSec and Anonymous possible. Anonymity. That is, until now.
Under the guise of an anti-child pornography bill – because honestly, who would stand to defend child pornography – a new bill seeks to effectively end anonymity on the Internet. H.R. 1981 – The Protecting Children from Internet Pornographers Act of 2011 – was just approved by the House Judiciary Committee in a 19 to 10 vote. [9]
The bill would require Internet service providers to keep a record of all of their customers' activity on the Web for the last 18-month period. It would also force providers to retain customer names, addresses, phone numbers, credit card information, bank account numbers and IP addresses, and keep them readily available should the government need to access them for investigations. [10] Essentially, it destroys the concept of anonymity on the Internet, as everything you do would be tracked, recorded and made available if the government decided to ask for it.
Though the bill refers to pornography in its title, logs kept by ISPs could also be accessed in other cases, such as insurance fraud, divorces, terrorism, and in hacking cases.
Rep. John Conyers of Michigan, the senior Democrat on the House Judiciary Committee, called the bill "mislabeled" and lambasted it when asked by a CNET reporter. "This is not protecting children from Internet pornography," he said. "It's creating a database for everybody in this country for a lot of other purposes." [11]
Rep. James Sensenbrenner of Wisconsin has said much of the same. "It can be amended, but I don't think it can be fixed. … It poses numerous risks that well outweigh any benefits, and I'm not convinced it will contribute in a significant way to protecting children," he said. [9]
As the bill is about much more than just pornography, Rep. Zoe Lofgren of California suggested renaming it the "Keep Every American's Digital Data for Submission to the Federal Government Without a Warrant Act of 2011". Her motion failed. ""I think we ought to say what we're doing rather than pretend that this is about child pornography," she said. [11]
Law enforcement officials might not even need a court-approved subpoena to access the information. It allows U.S. Marshals the authority to use administrative subpoenas, which do not need to be approved by a court, to "track down unregistered sex offenders." [12] Defenders of the bill say that this provision simply brings the Internet up to speed with the telephone system, which authorities have been able to wiretap without a warrant since the Bush Administration made it legal.
"When investigators develop leads that might result in saving a child or apprehending a pedophile, their efforts should not be frustrated because vital records were destroyed simply because there was no requirement to retain them," said Rep. Lemar Smith of Texas. Smith is the chair of the Judiciary Committee. "This bill requires ISPs to retain subscriber records, similar to records retained by telephone companies, to aid law enforcement officials in their fight against child sexual exploitation." [12] He also said that not enacting the bill "would keep our law enforcement officials in the dark ages." [11]
The Electronic Frontier Foundation, a civil liberties group that focuses on Internet-based concerns, issued a strongly worded letter arguing against the bill, calling it a "direct assault on the privacy of Internet users." [13]
"The data retention mandate in this bill would treat every Internet user like a criminal and threaten the online privacy and free speech rights of every American, as lawmakers on both sides of the aisle have recognized," the letter read. "Requiring Internet companies to redesign and reconfigure their systems to facilitate government surveillance of Americans' expressive activities is simply un-American. Such a scheme would be as objectionable to our Founders as the requiring of licenses for printing presses or the banning of anonymous pamphlets."
The Protecting Children from Internet Pornographers Act of 2011 still has to make it through the House of Representatives and the Senate, and must be signed by the president before it becomes a law – none of which is likely to happen. Still, it is the most brazen assault on Internet anonymity yet, and like COICA and the Protecting Cyberspace as a National Asset Act, it is likely to return for a second vote should it not survive the first one.
If that happens, be sure to watch what you click. It could get you in trouble.
Sources
[1] http://news.consumerreports.org/electronics/2011/06/cia-website-hacked-lulzsec-takes-credit-again.html
[2] http://news.cnet.com/8301-31021_3-20070873-260/lulzsec-targets-video-game-maker-zenimax-media/
[3] http://bits.blogs.nytimes.com/2011/06/21/f-b-i-seizes-web-servers-knocking-sites-offline/
[4] http://www.wired.com/threatlevel/2010/06/manning-detainment/
[5] http://www.govtrack.us/congress/bill.xpd?bill=h109-5319
[6] http://www.govtrack.us/congress/bill.xpd?bill=h111-5548
[7] http://www.govtrack.us/congress/bill.xpd?bill=s111-3804
[8] http://www.wired.com/epicenter/2010/11/senator-web-censorship-bill-a-bunker-busting-cluster-bomb/
[9] http://www.nydailynews.com/tech_guide/2011/07/29/2011-07-29_house_panel_approves_isp_snooping_bill_hr_1981.html?r=news/politics
[10] http://www.zdnet.com/blog/violetblue/how-the-new-8216protecting-children-bill-puts-you-at-risk/590
[11] http://news.cnet.com/8301-31921_3-20084939-281/house-panel-approves-broadened-isp-snooping-bill/
[12] http://www.nationaljournal.com/tech/house-panel-approves-child-porn-bill-despite-data-privacy-concerns-20110728
[13] https://www.eff.org/deeplinks/2011/07/house-committee-approves-bill-mandating-internet
The views expressed in this article may not reflect the views of Legal News Archive or any of its holdings, affiliates, or advertisers.