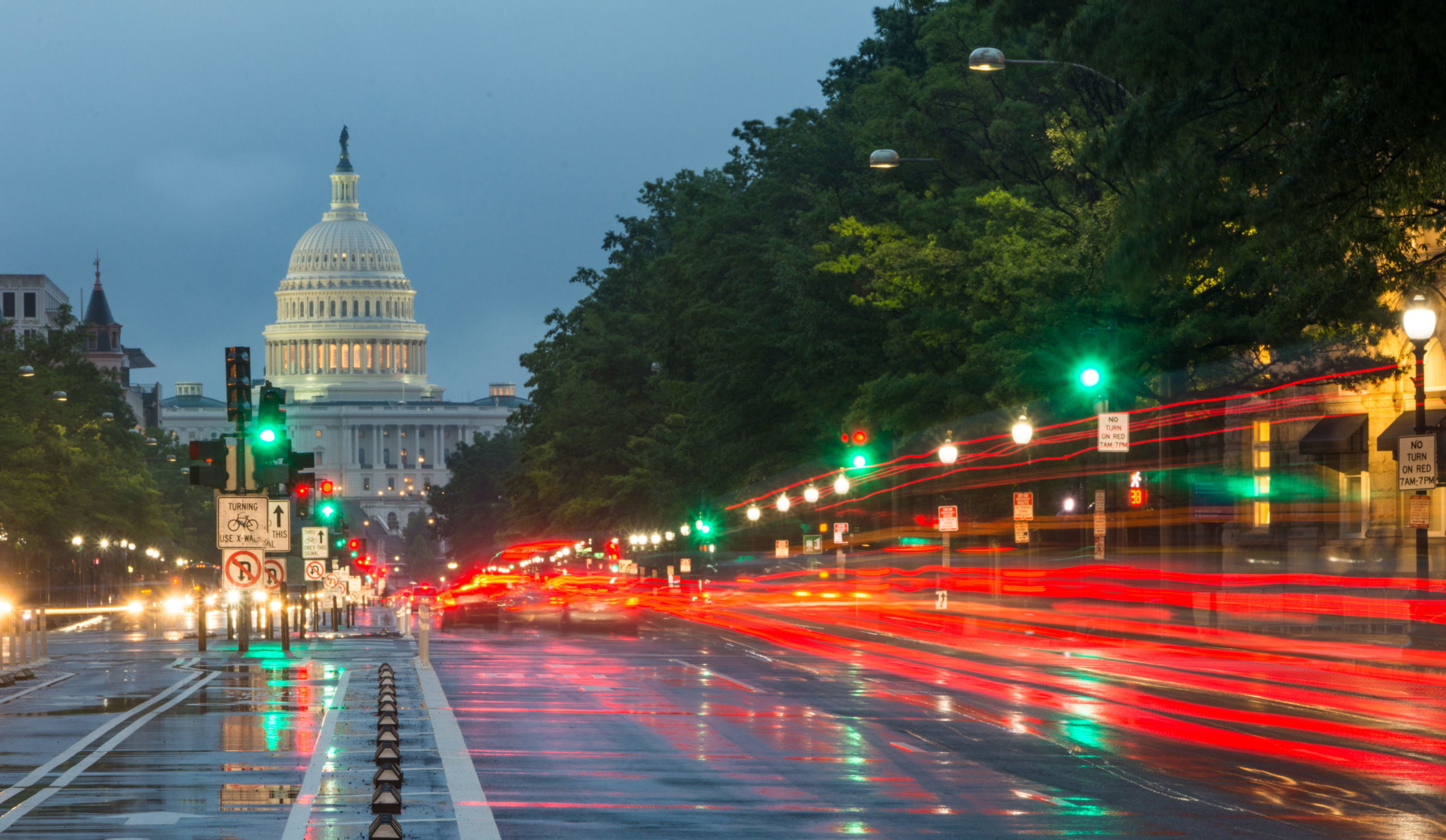 Supreme Court to Rule on Constitutionality of Strip Searches
By Kristen Friend, staff writer – October 12, 2011
The Supreme Court will hear a number of cases this term with potential ramifications for the nation's criminal justice system. Today, the Court is holding a conference on one such case involving the legality of strip searches under the Fourth Amendment.
States are divided on policy concerning the frequency and necessity of strip searches. While 18 states outlaw strip searches for those arrested on minor or non-criminal offenses, the majority of the nation's population resides in those states. [1] Several large jurisdictions ban blanket strip search policies on the grounds that they violate an individual's civil rights.
In conference, the Court will be asked to clarify the issue of a jailed person's Fourth Amendment rights. The question presented is whether the Fourth Amendment allows a jail to administer suspicionless strip searches to everyone, in every circumstance, and even to minor offenders.
The case began in 2005, when Albert Florence was arrested after his wife was pulled over for a routine traffic stop in Burlington County, New Jersey. Mr. Florence was a passenger in the vehicle along with the couple's four-year-old daughter. The three were on their way to a family dinner.
Although he was a passenger, Mr. Florence was asked to provide identification as the owner of the vehicle. A check of his ID brought up an outstanding warrant for his arrest.
The warrant, an outdated bench warrant, was originally issued for failure to pay a fine, a non-indictable civil offense in New Jersey. Mr. Florence challenged the validity of the warrant claiming he had paid the fine immediately after it was issued. He also carried a copy of the court record showing proof of payment in his vehicle, which his wife provided to the officer at the time of the traffic stop. The officer did not accept the document as proof, and Mr. Florence was detained and then taken to Burlington County Jail on the basis of the disputed warrant.
Mr. Florence was held in Burlington County for six days, even though New Jersey law requires jailed individuals be brought before a judge within 72 hours. [2] He was then transferred to a facility in Essex County, where the original warrant had been issued. There, he was brought before a judge who ordered his immediate release, dismissing all charges. While he was being held, Mr. Florence claims he was subject to two strip and visual body cavity searches, one at each facility. [3]
At the time, both counties had a blanket strip search policy in place that called for all arrested individuals to be searched regardless of the reason for the person's arrest. However, performing strip searches on all jailed individuals, including minor civil offenders, is a violation of New Jersey law that states persons arrested for anything "other than a crime" cannot be strip searched unless "…there exists probable cause that a weapon, drug or evidence of a crime will be found." [4] The law should preclude anyone taken in on minor charges from enduring a strip search.
After his release, Mr. Florence sued officials and jail employees of both Burlington and Essex counties in federal court. He sought class status and sued on behalf of himself and all other non-criminal arrestees who had been subjected to a strip search in either facility since 2003. In the suit, he claimed that his Fourth Amendment rights had been violated when he was searched since there was no reason to suspect he was carrying contraband or was in any way a security threat. [5]
At the district level, the judge agreed that Mr. Florence's Fourth Amendment rights had been violated. According to the decision, "…blanket strip searches of non-indictable offenders, performed without reasonable suspicion for drugs, weapons, or other contraband, [are] unconstitutional." [6] Upon appeal, the Third Circuit Court reversed.
The Fourth Amendment protects citizens from unreasonable searches, stating that, "The right of the people to be secure in their persons…against unreasonable searches…shall not be violated." [7] Attorneys for Albert Florence acknowledge that while jails have considerable power to conduct searches for security reasons, such power does not justify suspicionless strip searches.
Instead, they argue, the Fourth Amendment requires a standard of reasonable suspicion before a strip search can be performed. Decisions about the type of search necessary for people entering jails or correctional facilities should be made on an individual basis according to the danger each new inmate poses. Strip searches, Florence claims, are dehumanizing and may have damaging psychological effects. As such, they violate the expectation of privacy guaranteed under the Fourth Amendment. Florence also claims strip searches are unnecessary since other methods can be used to check non-violent or minor offenders for weapons or contraband. [8]
In response, Essex County officials claim that the searches are necessary for both health and safety reasons and do not violate the rights of jailed individuals. The county then goes further, arguing that the Fourth Amendment does not even apply in this case. Because of the nature of the prison setting and the relationship between guard and inmate, they say, no right to or expectation of privacy exists. In their brief, they state that there is an "…overriding security interest in protecting inmates and staff against which privacy interests must yield." [9]
Many of the arguments defending the blanket use of strip searches rely heavily on a 1979 Supreme Court case, Bell v. Wolfish. In that case, the Court issued a divided 5-4 opinion stating that strip searches without reasonable suspicion did not constitute a violation of inmates' rights. [10] But, a distinction between Bell and Albert Florence's does exist. In Bell, the Court held that a policy of blanket strip searches for all inmates after contact with an outside visitor was constitutional. Jails had to be able to ensure that no one was being used to smuggle in contraband received during a visit.
Here, however, the blanket strip search policy applied to everyone being processed. Since most non-violent civil offenders have no reason to suspect they are about to be arrested, there is, according to the petitioner, less danger of them carrying illegal weapons. Someone who has failed to pay a parking ticket or forgotten to use a turn signal, they argue, does not carry contraband expecting to be arrested so they can smuggle it into jail.
Cases like this one require a balancing standard: the weight for prison safety versus the weight of individual rights under the Fourth Amendment. Until 2008, district courts remained in agreement on the issue, all favoring the need to protect inmate rights. In the 10 relevant cases decided at the district level since Bell, each held that policies requiring blanket strip searches were unconstitutional. [11]
However, since 2008, both the Eleventh and the Ninth Circuit Courts have revisited and overruled their earlier decisions. Both have since decided that subjecting all inmates to a strip search regardless of the reason for arrest is constitutional. [12] The weight of District Court precedent is in Mr. Florence's favor, but the division among the District Courts does justify the Supreme Court's involvement.
Several other states and counties as well as some police organizations have filed briefs in support of Burlington and Essex counties. They are joined by the United States, which fully endorses the counties' position. The ACLU has written a brief on behalf of several former New Jersey attorneys general in support of Florence. The American Bar Association, the National Association of Criminal Defense Lawyers, some medical groups and several others have also filed briefs in support of the petitioner. [13]
The case is Florence v. Board of Chosen Freeholders of the County of Burlington, N.J. Given the nature of the arguments, the decision is likely to be split 5-4 along ideological lines, once again giving Justice Kennedy a chance to cast the tiebreaking vote.
Sources
1. http://www.scotusblog.com/?p=129238
2. http://blog.nj.com/njv_frank_askin/2011/09/is_strip_searching_inmate_arre.html
3. Brief for Petitioner Albert W. Florence, online at http://sblog.s3.amazonaws.com/wp-content/uploads/2011/06/Florence_Merits-Final.pdf
4. http://blog.nj.com/njv_linda_stamato/2011/10/florence_v_board_of_chosen_fre.html
5. US Court of Appeals for the Third Circuit, Nos. 09-3603 & 09-3661, online at http://www.ca3.uscourts.gov/opinarch/093603p.pdf
6. Id. at 11
7. http://www.lectlaw.com/def/f081.htm
8. http://www.law.cornell.edu/supct/cert/10-945
9. Brief for Respondent Essex County, online at http://sblog.s3.amazonaws.com/wp-content/uploads/2011/08/10-945bsEssexCounty.pdf
10. http://www.oyez.org/cases/1970-1979/1978/1978_77_1829
11. http://www2.americanbar.org/SCFJI/Lists/New%20Case%20Summaries/DispForm.aspx?ID=247
12. Id.
13. http://www.scotusblog.com/case-files/cases/florence-v-board-of-chosen-freeholders-of-the-county-of-burlington/
The SEO | Law Firm™ News Center extends editorial freedom to their staff writers thus the views expressed in this column may not reflect the views of SEO | Law Firm™, Adviatech Corp., or any of its holdings, affiliates, or advertisers.