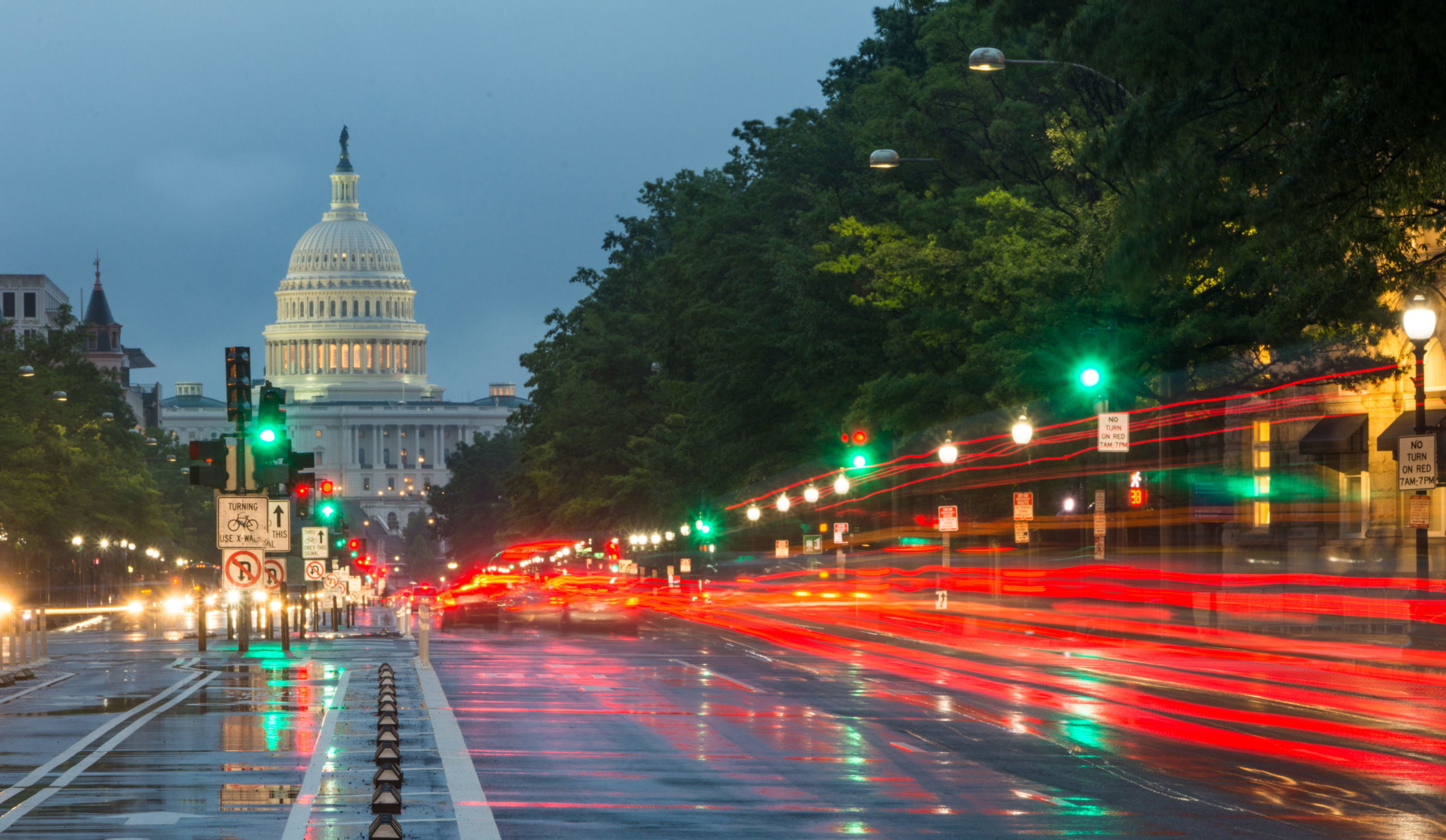 Lawyers Turn to Google Plus to Get More Cases
By Chris Wilkerson, staff writer – May 16, 2012
Throughout history, getting more customers has always been about being first in line. That is why ACME sold so many gadgets to Wile E. Coyote and it's why no company ever named itself ZZZ Appliance Repair.
In the age of search engines, the alphabet is largely irrelevant. An entire industry has devoted itself to helping companies be at the top of the list of options.
Google has dominant market share in this burgeoning industry and the tech giant started its own social media platform last year called Google+.
Now with the integration of Google's search engine and the social network Google+, businesses must learn to market in the age of Search Plus Your World (SPYW). The combination of search and social has the potential to create a shortcut for some businesses to skip to the front of the search line.
Even though Google+ has not yet taken off to become a head-to-head competitor to Facebook, Google's access to people through the Gmail platform and their search page make it an important piece of a business' marketing strategy.
In fact, Google is counting on businesses luring consumers to Google+, and the company is going to use that all-important search result as the incentive.
Search Plus Your World combines search with a consumer's personal data to create a user-specific search. For example, if someone has a Google+ account and a dog named Chocolate, their search will have a sweet combination of returns. If that Google+ user has posted pictures of their dog Chocolate, then a SPYW search for "chocolate" would turn up pictures and comments about the dog as well as locations of nearby chocolatiers and recipes.
This new, more personal search also means results will turn up friends' vacation photos and business links.
Wait. What?
That's right. If someone clicks the +1 box next to a company page, then all the people in that person's circles are now more likely to see that company in a relevant search. The more people see content on a website that is interesting or relevant to them, the more +1s that page will get. And the more +1s that page gets, the more likely it is to find its way to the top of these new, more personal searches.
These +1s make a law firm bigger. Each expansion of a company's network through a +1 click from quality content makes that company's reach even greater. Greater reach will mean more business.
It has been easy for businesses to overlook Google+ so far because it has mostly been a place for the curious. Marketing professionals and technology fans got on board first and largely have not stuck around. Google may be betting that Search Plus Your World will bring people over to browse.
The incorporation of Search Plus Your World means Google is telling companies if they want to be on board, the time is now.
Google does not need for Google+ to have the masses yet to convince businesses to create company pages and update them with relevant information and links. The "About" section in a company's page needs to be full of links and the "Recommended Links" sidebar needs to be up to date as well. Companies who adopt early on will have the opportunity to build trust and authority and late adapters will have to play catch up.
Simply put, business owners who want to grow their company with clients who find them on search engines need to create a Google+ page now or potentially suffer consequences that could be difficult to reverse.
Want More Articles Like This One?

Subscribe to Bigger Law Firm Magazine, and get inside the minds of real legal marketing experts. Take advantage of the only magazine written by real law firm marketing specialists.
Search Plus Your World has clear benefits for professional services companies like law firms. Potential customers looking for a law firm through a Google search already bypassed the heavily advertised firms they saw on television and billboards in search of a firm with a more specific practice area. A firm with a healthy presence on Google+, and hopefully a few +1s, is going to see good returns.
Google search will inevitably begin to give preference to Google+ pages over Facebook pages because it is ultimately in the company's best interest. Even if Google+ never takes off like Facebook, companies that want to be high on Google search returns will always benefit from having a healthy, updated presence on Google+.
Most companies that have hopped on Google+ early are still in the learning process, but as Search Plus Your World takes off, companies that have a head start will be in much better shape for the Google search returns of the future. Even if the content on a firm's Google+ page is mostly updated content from the firm's website or Facebook page, at least it is a start.
Google wants everyone to get a Google+ page and spend time there. The tech giant is not being shy about its intentions. When anyone signs up for YouTube or a Gmail account, Google makes new users sign up for a Google+ account. From there, Search Plus Your World is the default setting for users that are logged in.
The more people that are signed up, then the more eyeballs Google has and the more data the company mines to empower search.
Google is quietly enticing companies to create Google+ pages in an attempt to lure more users. As Google rewards company pages for getting more users to Google+, more companies will find ways to lure their customers to give the company more +1 love.
Most people are not familiar giving a law firm's page a +1 click (the equivalent of a Facebook "like"). But people are more likely to +1 a story they found in the "About" section or the "Recommended Links" ®C especially if that story spoke to a legal issue that was meaningful to them.
So, the same things that have been helping firms get noticed in searches are still working, but now those firms have additional incentive to create a Google+ page from which to attract attention.
Marketing analysts agree that the Google+ social experience is something companies big and small will not be able to ignore if they want to recruit new customers from the web. Companies will likely lose some existing search traffic going forward unless they start to take advantage of Google+.
For all these reasons, it is imperative that companies set up a Google+ account. Once the account is set up, all of the content on a company's website needs +1 buttons. Will these +1 buttons transform the company overnight into the biggest firm in town? Probably not. But they are a start and they are free and relatively easy to do. Each blog entry, each press release and all of the content the marketing team has created so far needs a +1 button so that Google sees the company and the value of the site's content. The success of an online marketing strategy will still depend in part on quality content.
As a next step, a company will need to learn how Search Plus Your World works so that it can take full advantage of how Google+ can increase its web traffic. If the company keeps adding content, then the numbers will start to add up. Companies will be added to people's "circles," a Google+ group, and then future content will get more clicks.
Google will be an integral part of online marketing for the foreseeable future. Analysts say Google+ will bring users back to Google instead of sending them out to the wild, wild web for answers. This makes it even more important to get on Google+.
With Search Plus Your World in its infancy, Google is allowing companies to cut to the front of the line on search simply by optimizing Google+. This is an opportunity not to be missed.
What changed?
Google rolled out three new features with Search Plus Your World: personal results, profiles in search and people and places.
Personal results pushes information from personal and business Google+ accounts into a traditional Google search. This will make each Google search personal and unique to the user (see Chocolate the dog example above). Vacation research is another example of how Search Plus Your World will expand a traditional Google search to potentially help a user find a hotel or a restaurant based on his or her friends' experiences. A search for "Maui hotel" may now bring up photos and posts not only from the hotels themselves, but also from friends who have stayed there, taken pictures and recounted their experiences.
Profiles in search changes the way people are found in Google searches. This new feature prioritizes people the user already knows or prominent people from Google+. This new function also will allow users to place people inside their "circles" with a single click.
People and pages is intended to help users find pages on specific topics of interest and then follow people related to that issue ®C baseball players, rock stars or lawyers, for example ®C in a few quick clicks. Google's blog entry on the new launch indicated that the people and pages function lets users experience entire online communities in a new way.