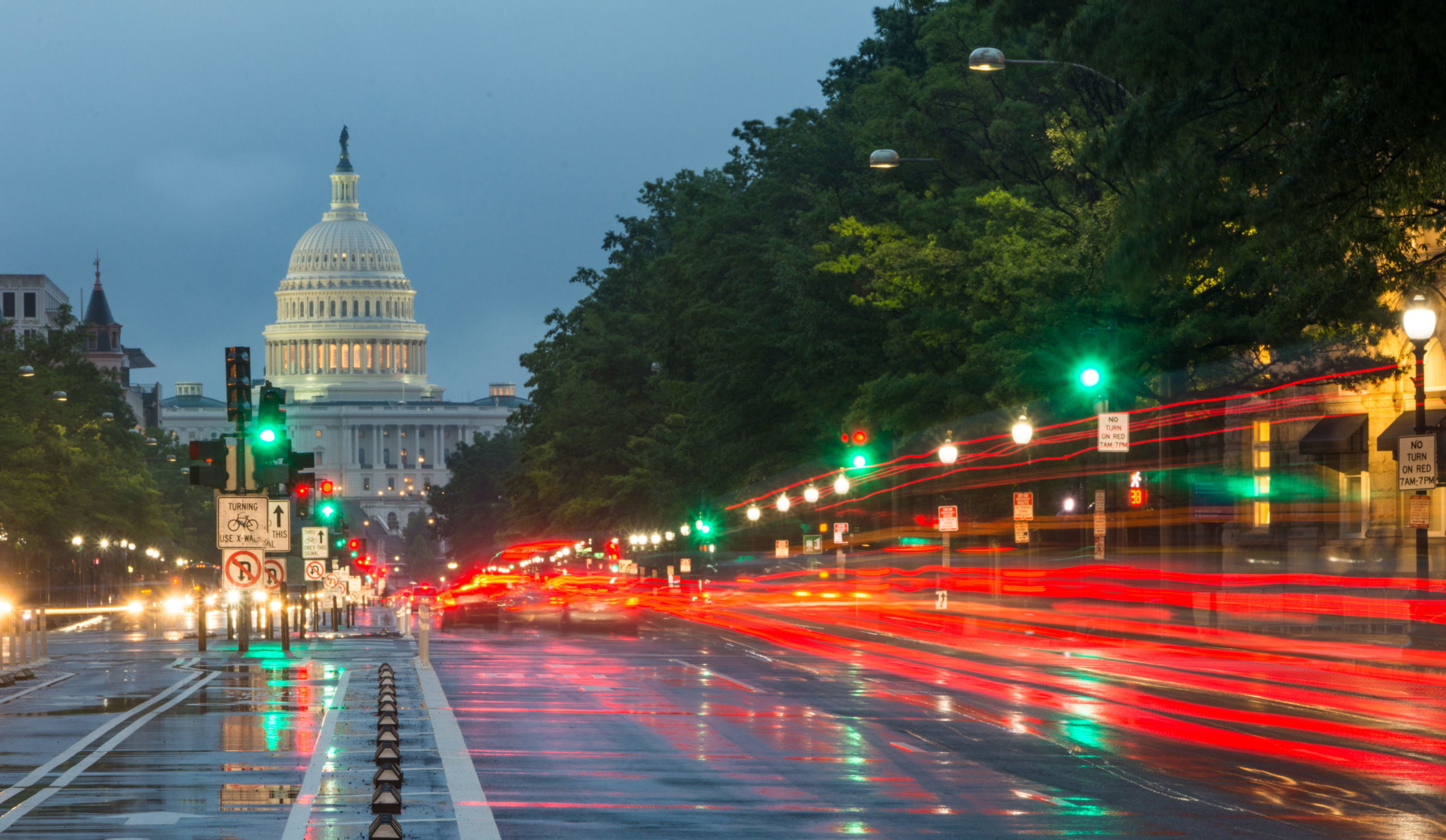 Former NFL Players File Lawsuit Against League Over Concussion Risks
By Tony Cooper, staff writer – June 19, 2012
The National Football League is the king of all professional sports – nothing else is even close. This multi-billion dollar mega-industry captivates its frenzied followers 12 months a year, even as NFL stadiums sit empty during the off-season. The league's draft of collegiate players has graduated into a made-for-television event, so a fan can gleefully watch as his or her favorite team selects a defensive end in the fifth round out of Middle Tennessee State.
As usual, the NFL is in the news, even in the summer, but this case might rub against the old adage that there's no such thing as bad publicity. The NFL has been hit by a mid-field collision in the form of a "master complaint" recently filed in Philadelphia. The suit puts together 81 lawsuits and involves over 2,100 former players (this list will likely be growing), accusing the league of hiding information regarding long-term brain injuries stemming from playing football.
This suit says the NFL "exacerbated the health risk by promoting the game's violence" and "deliberately and fraudulently" [1] misled players about concussions as they relate to long-term brain injuries. When spouses and other relatives are added to the suit, the list of plaintiffs swells to close to 3,500. Riddell, Inc., which makes helmets, is also in the suit. The damages stemming from this litigation should easily wind up in the billions of dollars.
Responding to the lawsuits, the NFL said in a statement: "The NFL has long made player safety a priority and continues to do so. Any allegation that the NFL sought to mislead the players has no merit. It stands in contrast to the league's many actions to better protect players and advance the science and medical understanding of the management and treatment of concussions." [2]
Clearly, this issue isn't going away any time soon. Long-time star linebacker Junior Seau, one of the most talented, charismatic and popular players in the league during his long career, was found in his San Diego-area home in May, having shot himself in the chest in a suicide attempt. It has been speculated that Seau had committed suicide in despair over what he perceived as brain malfunction suffered during his career, which spanned 20 seasons.
There was no doubt about the cases of ex-Chicago Bear Dave Duerson, a member of the 1986 Super Bowl title team, and former Atlanta Falcons defensive back Ray Easterling. Duerson, who had a degree from Notre Dame, shot himself in the chest last year and requested that his brain be used for research because of the concussions he endured.
Easterling, who played eight years in the NFL during the 1970s, committed suicide at age 62 this April. He had been suffering from undiagnosed dementia for several years, and his widow, Mary Ann Easterling, told the Associated Press that he was often upset, which was out of character for him. [3]
"I wish I could sit down (with NFL Commissioner Roger Goodell) and share with him the pain," Mary Easterling told the AP. "It's not just the spouses, it's the kids, too. Kids don't understand why Dad is angry all the time. I think the thing that is discouraging was the denial by the NFL." [4]
Then there is the case of former Philadelphia defensive back Andre Waters, who killed himself in 2006 after a long battle with depression and mental illness, conditions thought to be brought on by his NFL career. Waters was in his 40s.
Former Washington receiver Art Monk and ex-Bears quarterback Jim McMahon (a teammate of Duerson's) are two more of the many well-known former NFL players involved in the suit. McMahon told the ESPN, "We knew there was going to be a chance for injury. We didn't know about the head trauma and (the NFL) did. That's the whole reason for the lawsuit." [5]
Also in the suit is Alex Karras, 76, who played 12 years as a defensive lineman with Detroit. Karras is better remembered for punching horses in the 1970s movie, "Blazing Saddles," and starring in the sitcom "Webster." In a press release, Karras' wife, Susan Clark, says "Alex suffers from dementia… his constant complaint is dizziness, the result of multiple concussions. What Alex wants is for the game of football to be made safer and allow players and their families to enjoy a healthier, happier retirement." [6]
Let's face it: Football isn't a contact sport, it's a collision sport. Bones will be broken, ligaments will be shredded and, yes, brains will suffer some degree of trauma – that's the way it has always has been, that's the way it always will be. One estimate has it that two players running at full speed, usually 20 miles an hour, can generate close to one ton of force in a head-on collision. Or as one NFL conditioning coach told this reporter when asked what was the impact of playing an NFL game, "It would be like if I took a baseball bat and hit you all over your body with it." Clearly, he wasn't talking about love taps.
Despite criticism that the NFL is putting its collective heads in the sand over the legion of brain-damaged players and gleefully pushes highlight reels of blasting each other's bodies to smithereens, or close to it, the league continues to say it truly cares about on-field employees. In 2010, the Head, Neck and Spine Committee was put in place, replacing the Mild Traumatic Brain Jury Committee, formed in 1994.
This is certainly an improvement from the old days – as recently as 20 years ago – when concussions were dismissed as mere "dings" or having one's "bell rung." If a player could stand up and was fairly coherent after taking a staggering hit to the head, he was back on the field, ASAP.
Even among former players of recent vintage, the head trauma issue is controversial. Former player Kurt Warner, who went from stocking shelves to becoming a star quarterback in the NFL, recently said he would not want his kids playing football. This drew a scathing rebuke from ESPN commentator Merril Hoge, who spent several years with the Pittsburgh Steelers and Chicago.
"I think it's irresponsible and unacceptable," Hoge said on his network. "He has thrown the game that has been so good to him under the bus. He sounds extremely uneducated." [7]
Ironies: Hoge's playing days ended after numerous concussions 18 seasons ago, he sued and won a case against the Bears and their doctor over treatment of his concussions at the end of his career and has said the head traumas affect him to this day.
Amani Toomer, a former receiver with the New York Giants, who owns a Super Bowl ring and is currently a broadcaster, said on NBS SportsTalk, "I'd definitely have my son play football. That's what the Toomer family does. We all play football.
"Everything that he's gotten in his life has come from playing football… for him to try and trash the game, it seems to me that it's just a little disingenuous." [7]
Warner relented, posting on his Web site, "The issue is not with concussions/head trauma, but with the treatment of those concussions. I believe the biggest and most prevalent issue is the concussions themselves. We must continue, regardless of the sport, to work to limit the number of concussions, whether by better equipment, changing the way our games are played or adjusting the intention we have as players when playing the games.
"This is the most important, but not only, issue, we are facing."[8]
With training camp rapidly approaching after spring time OTAs (organized team activities), it's a sure bet a passel of players are wondering where their heads are at, no pun intended. Take the case of Detroit Lion Jahvid Best, a promising running back. Best has had three concussions – at least those that have been documented, during his football career. He was hurt during his final year at University of California-Berkeley, when, in a frightening scene, he landed on the top of his head while scoring a touchdown. With Detroit, he missed most of last season with concussive issues.
How is Best viewing his 2012 season? The state of his brain is not a concern.
"I'm not impaired or anything," Best recently told a gathering of reporters in Allen Park, MI, "I'm pretty sure if there was some real damage going on, then I would have physical problems or mental problems, and I have no problems. So I'm not worried about anything." [9]
For the young man's sake, he hopefully won't have anything to worry about now or in the future. Many others have not been as fortunate.
Sources:
1. http://abcnews.go.com/US/nfl-players-file-lawsuit-league-concussions/story?id=16514359#.T95YPpHdLTo
2. http://articles.latimes.com/2012/jun/07/sports/la-sp-concussion-lawsuits-0120606
3. http://www.deseretnews.com/article/765581414/Mega-lawsuit-says-NFL-hid-brain-injury-links.html?pg=all
4. http://www.philly.com/philly/health/157931705.html
5. http://www.nfl.com/news/story/09000d5d827ae15e/article/mcmahon-believes-league-hid-information-on-concussions
6. http://www.upi.com/Sports_News/2012/05/03/More-players-sue-NFL-over-concussions/UPI-41961336064266/
7. http://profootballtalk.nbcsports.com
8. http://www.kurtwarner.org/blog
9. http://sportsillustrated.cnn.com/2012/football/nfl/06/04/lions.jahvid.best.ap/index.html
Reference
http://sports.yahoo.com/news/nfl-faces-tobacco-damages-reaching-billions-dollars-concussion-121932553–nfl.html
http://www.upi.com/Sports_News/2012
http://sports.yahoo.com/news/nfl